What is Revolver?
A task management tool developed with the motto, "easy to use for individuals". With less complex management function, it is easy to operate and use for individuals and teams. It supports unified management of projects and tasks that have increased due to remote work and diverse working styles.
Features of Revolver
01.
Unify and manage tasks by each project on the dashboard screen
Available for multiple projects. Seeing the task progress of each project can be done at one look. Make a smooth lead possible from developed tasks to ongoing tasks, assigned tasks and today's to-do list. Get quick access to the information you want to check.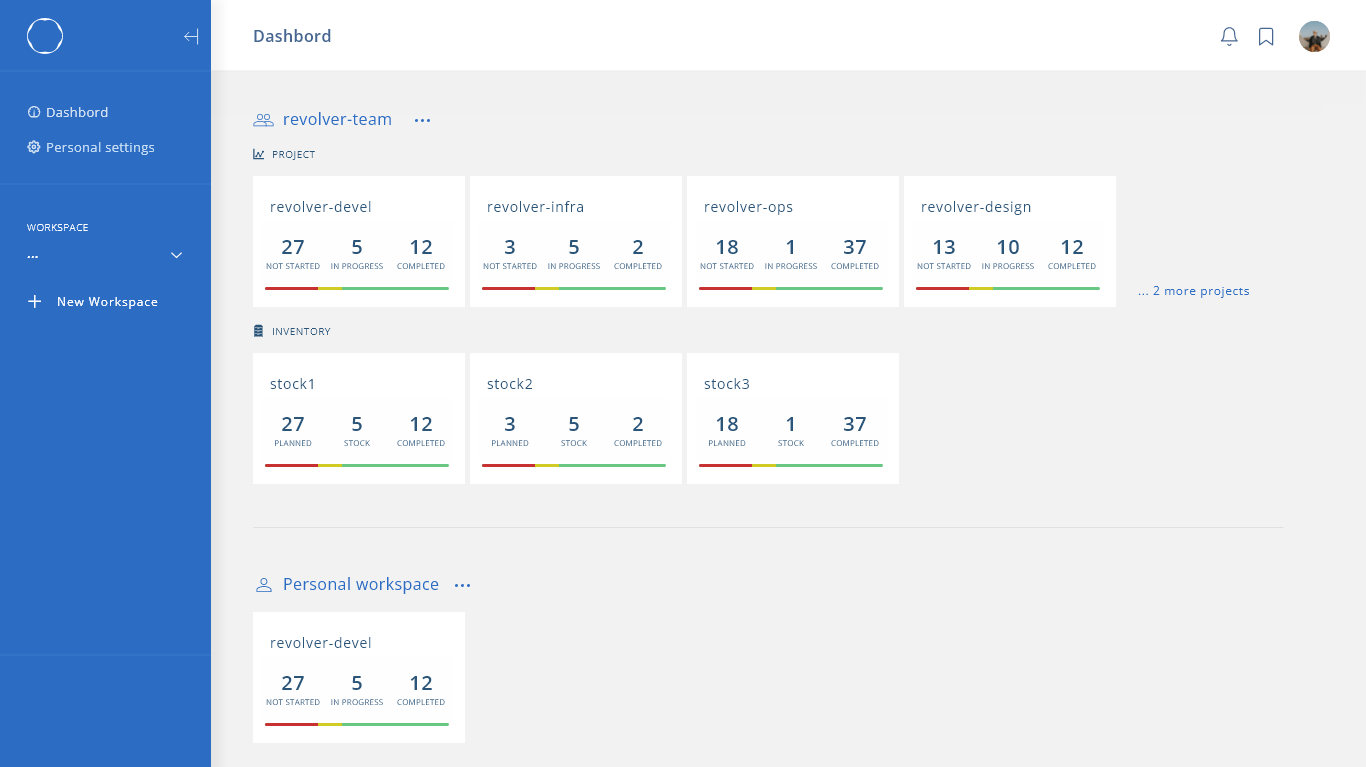 02.
Reduce the effort when you create tasks with a simple input screen
No need for complicated selection and setting operation for entering tasks with the simple input screen. Easy to enter, edit, preview, and delete without confusion. Once you finish entering a task, you can start your task right away by clicking the "start button".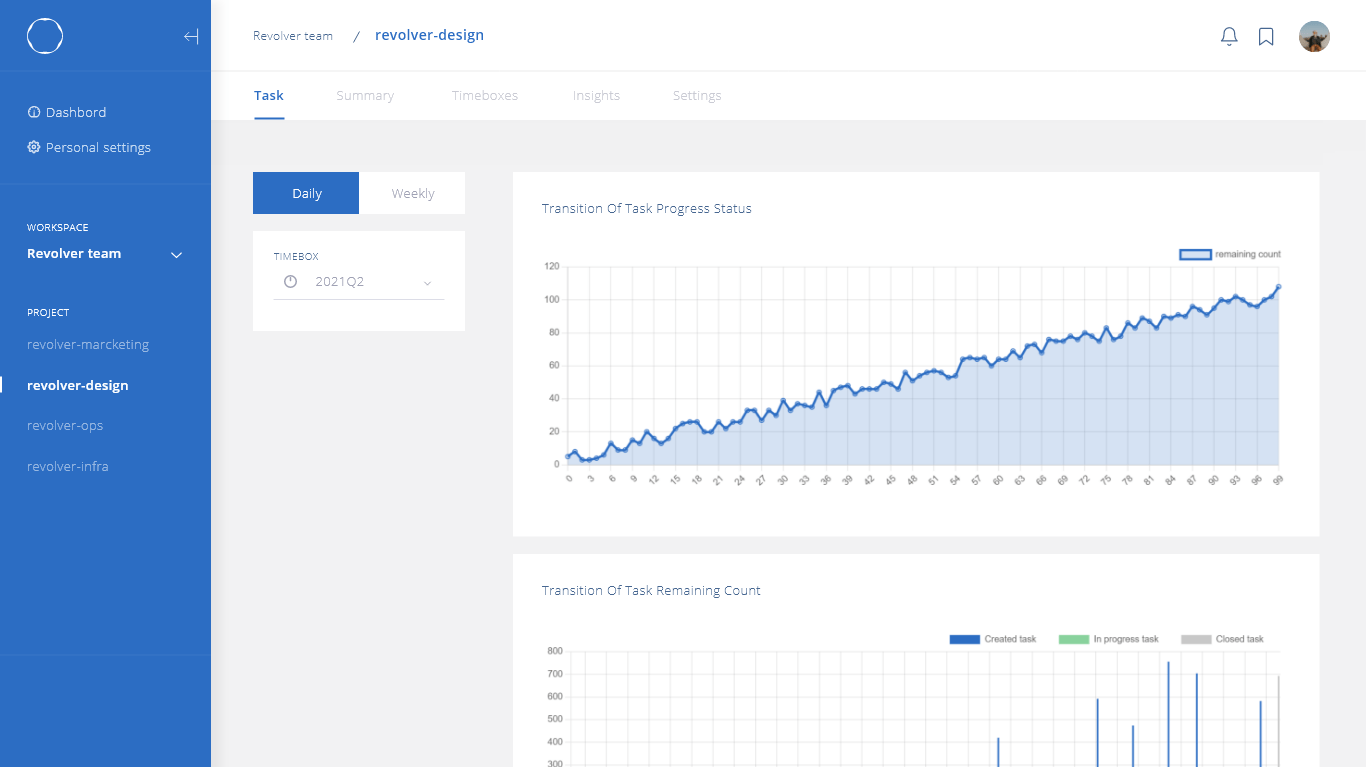 03.
Efficiently manage task progress and performance with the insight function
View the transition of the number of tasks created, in progress, and closed with the graph. Seeing the entire project's progress and performance will also connect to keeping up motivation.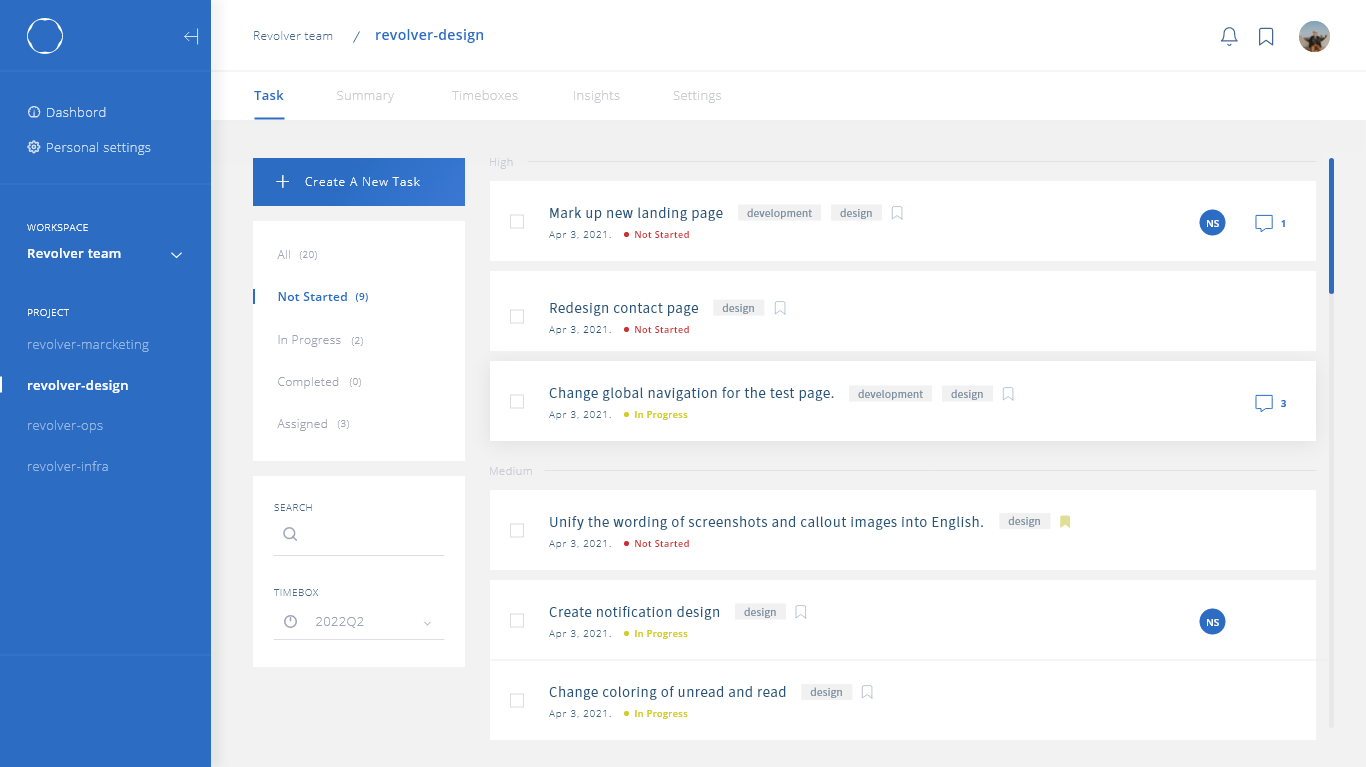 04.
Markdown syntax is available
Useable Markdown syntax text created by other development tools or memo apps as it is. By creating a title or decorating text such as making letters bold, you can make managing your tasks visually understandable and unforgettable.
05.
Efficiently manage tasks with priorities, tags and groups
Drilling down task information is available from the task list by priority, period, and tag. You can also group tasks in order to avoid hierarchized tasks that can be confusing. Efficiently manage tasks.
06.
Smooth communication with a function to make comments and reactions
Promote communication within the team by using the reaction and comment function for each task.
Price plan
10

workspaces

10

collaborators per workspace

100

projects per workspace

1000

tasks per workspace
20

workspaces

20

collaborators per workspace

200

projects per workspace

2000

tasks per workspace
FAQ
Q.
What is the operating environment and compatible browser?
+
A.
Compatibility:
Windows: Chrome latest version, Mac: Chrome latest version or Safari latest version
Android: Chrome latest version, iPhone/iPad: Chrome latest version or Safari latest version
Q.
Can I use the service right now?
+
A.
Yes. You can use it right after you create an account.
Q.
Can I use it on a smartphone or tablet?
+
A.
Yes. It is available on smartphones and tablets as well.
Q.
How are you taking security measures?
+
A.
All service communication is encrypted with HTTPS. We carry out security vulnerability diagnosis on a regular basis and strengthen counter measures.